WATCH AMAZON PRIME VIDEO TOGETHER USING TELEPARTY
Host a Prime Video watch party with friends
...or family, coworkers, classmates, anyone!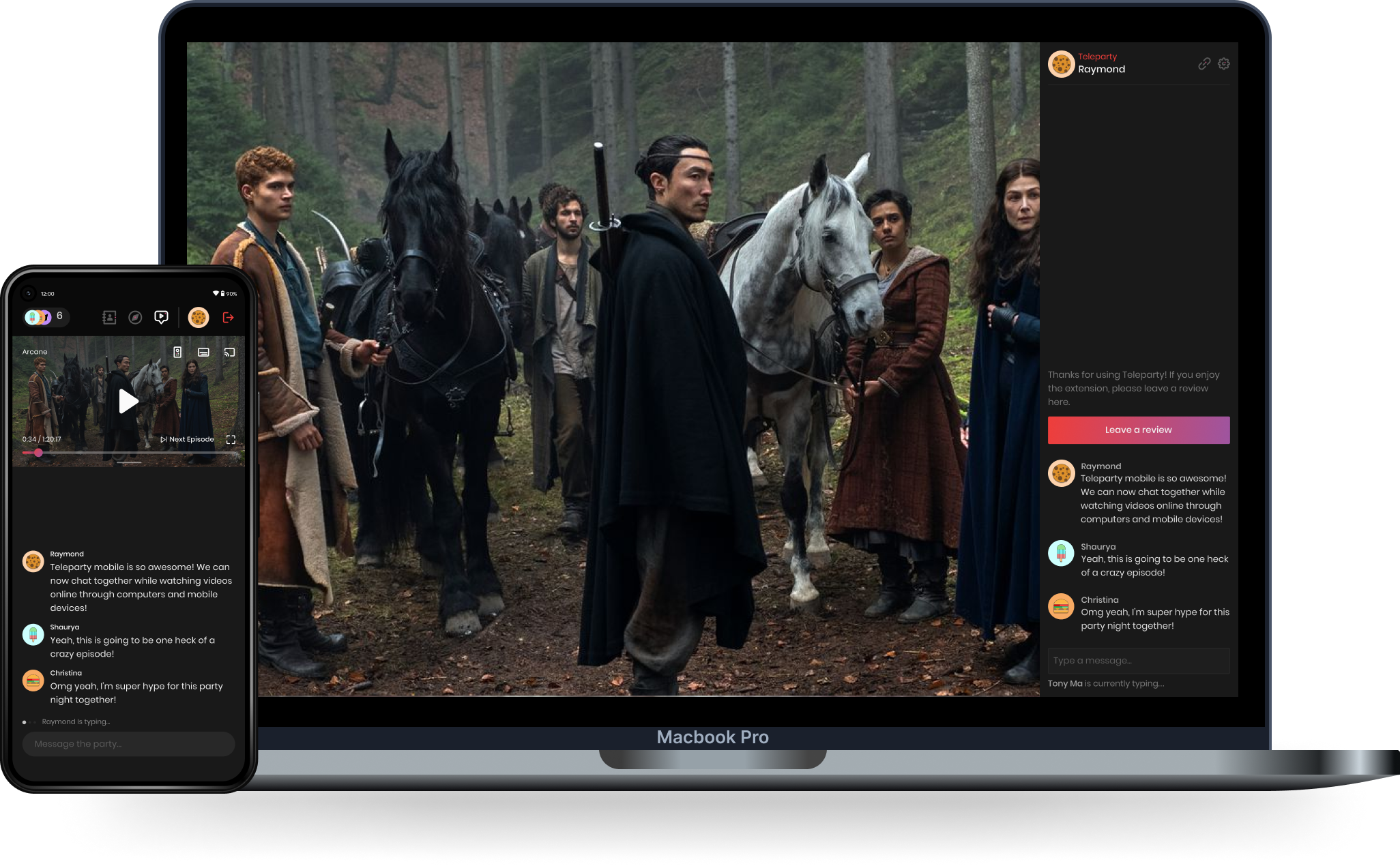 ---
Synchronize
No need to hit play at the same time. Teleparty keeps everyone's videos playing in sync, automatically.
---
Chat
Share your thoughts and reactions with everyone in your watch party via chat, right alongside the video.
---
Enjoy
Watch, laugh, cry, share all the feels...across timezones, no matter the distance between you.
STEP 1
Install the Teleparty Extension
Click the "Install Teleparty" button above to install the extension in your browser. Don't forget to pin it!
STEP 2
Choose a video on Prime Video
Go to the Prime Video website and choose the video you want to watch. While on the video play screen, click the TP button to get the link to your party.
STEP 3
Share the link to your Party
Send the link to your friends. If they don't already have Teleparty installed, they will be guided to install it.
STEP 4
Watch Together
Wait for your friends to join then start the video. Chat while you watch and have a great time!